Unemployment, foreclosures, debt and unprecendented economic woes. Some people are utterly destroyed by economic woes, while other seem to emerge unscathed or perhaps even flourish. What is the difference between these two groups of people? Dr Laurie Pappas offers a fresh perspective and a practical approach to creating peace on both a personal level and on a global scale. Practical, down to earth techniques and exercises are presented in her book, 'The Loving Heart: Navigating The Journey From Conflict To Peace'.


FOR IMMEDIATE RELEASE
Helplessness In The Face Of Unemployment, Foreclosures And Debt - Dr Laurie Pappas Offers Practical Advice In 'The Loving Heart'
Some people's lives are utterly destroyed by economic woes, while others seem to flourish and emerge unscathed. What is the real difference between these two groups of people? Dr. Laurie Pappas has found a surprising answer. She presents this answer in her recent release, 'The Loving Heart'
[Franklin, MI - July 19, 2011] The unprecedented economic downturn has resulted in the massive loss of jobs, huge numbers of foreclosures and a national debt level that is beyond staggering. Americans are suffering like no time in recent history. The natural first response is to levy blame upon those responsible for what may appear to be irrational decisions and political game playing. Dr. Laurie Pappas believes that, rather than wasting time complaining or placing blame, our time is better spent addressing the problems on a more personal level. She offers practical advice in her latest release, 'The Loving Heart'.

"It seems," stated Dr. Pappas, "that the economy is not bouncing back the way we all wanted and expected. We can't help hearing from the media that national debt is rising, the housing market is still suffering, and that unemployment for many may be running out. Often, many of us feel that just mere survival in this economic climate is next to impossible. There seems to be a feeling of helplessness that is contagious. But, I disagree. There is much each of us can do to assure ourselves that not only can we survive, but we can thrive, even in such an atmosphere."

"Too many of us give up when we are frustrated and give in when we can't pay our bills. I believe that prosperity is possible for anyone who imagines it, dreams it, focuses on it, and refuses to think about lack. For those who concentrate on what they 'have,' and not what they 'don't have,' who appreciate all material gains, no matter how small, who see their cup half full instead of half empty, there are riches galore. No matter what 'bad news' is broadcast to us, we each have the power to change our own circumstances right here and right now!"

Dr. Pappas presents her approach in 'The Loving Heart: Navigating the Journey from Conflict to Peace'. The book is supplemented by a workbook entitled 'The Loving Heart Companion'. Dr. Pappas has included over 30 years of observation and wisdom gained from personal experiences, as well as working with students, clients, family members and colleagues. She now offers a series of teleclasses dealing with the subjects contained within her written works. So where does one look to begin to turn such negative situations around? Dr. Pappas believes it must begin within.

"Our thoughts and beliefs are powerful," she continued, "so powerful, that we can create a better reality with them. No matter what we hear happening around us, we can focus on abundance and prosperity for ourselves and even for others about whom we care. There are people out there with wealth even now, at a time when the world around them may be collapsing financially. So why do they have money? Because within their minds, they actually believe that they can! Somewhere along the road, they decided to succeed and to flourish, and that they weren't going to take no for an answer. And even if their bank accounts told them differently, they refused to buy into the rampant beliefs 'out there' about the economic struggle we must all be in. They just imagined something better and got to work making it happen!"

Dr. Pappas offers phone and in-person spiritual and metaphysical counseling, in addition to life coaching, classes, workshops, speaking engagements and teleclasses. More information on all the resources she offers is available at her website. Specific information on teleclasses is available by email. Dr. Pappas is available for media interviews and can be reached using the information below, or by email at laurie@lovingheartconnection.com. 'The Loving Heart: Navigating the Journey from Conflict to Peace' and the accompanying workbook, 'The Loving Heart Companion', are available at her website, Amazon.com, Rittenhouse, Nacscorp and Expresso Book Machines.



Profile:



Dr. Laurie Pappas is an educator, spiritual counselor, speaker, writer and life coach. Dr. Pappas is a recipient of the 2005 International Peace Prize, Key of Success Award, and Woman of the Year Award, bestowed by the United Cultural Convention of the United States of America for outstanding personal achievements to the good of society as a whole. She lives and teaches using ancient psycho-spiritual principles. She is the co-founder of the Metro Detroit Center for Attitudinal Healing, a non-profit center, whose activities she directed for 16 years. She has been counseling for 22 years. She has taught classes and workshops and trained support group leaders, in addition to writing articles for a large metaphysical newspaper and is a frequent contributor to SelfGrowth.com and EzineArticles.com.




Contact:



Laurie Pappas PhD
P.O. Box 250206
Franklin, MI 48025
248-626-0792
Laurie@lovingheartconnection.com
www.lovingheartconnection.com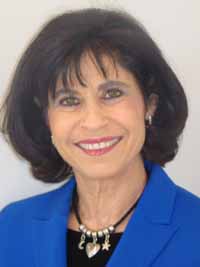 Author Laurie Pappas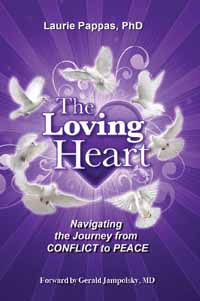 The Loving Heart: Navigating the Journey from Conflict to Peace Cover